Sitemap for Charles Dental Group in Fair Oaks, CA
Recent Posts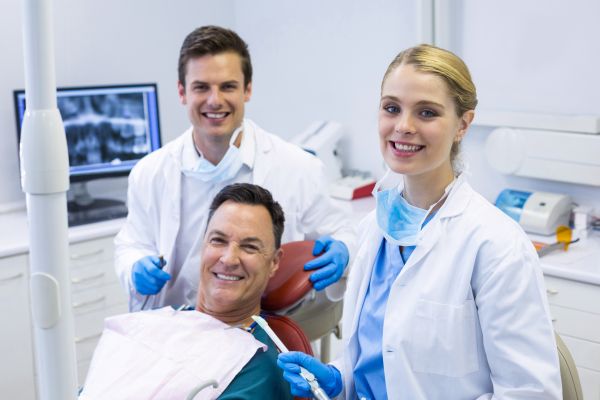 When it comes to general dentistry, it is recommended that you use mouthwash as part of your daily oral hygiene regimen because it kills the germs left in your mouth after brushing. Most adults use a mouthwash that contains alcohol because they believe it kills germs more effectively than alcohol-free mouthwash.In an effort to figure…
If your dentist has recommended root canal treatment, you may feel worried, especially if you have heard all the rumors about the treatment. However, there is no need to worry – root canal therapy is a dental procedure performed to relieve tooth pain and extend the life of the tooth. The more you learn about…
At this time our office remains open for treating emergency patients and those in pain. Because our primary concern is always the health and safety of our team members and patients, and in light of recent coronavirus (COVID-19) concerns, we wanted to let you know that we are increasing our already high standards to make our dental office as safe as we can. We are closely following the latest guidance from the Centers for Disease Control (CDC), California Dental Association (CDA), local governments, and public health agencies. On top of our normal medical grade sterilization standards, all of our dental team members have been trained to uphold and practice the precautionary measures below:
We make proper handwashing a priority.
We are increasing the frequency of our dental cleanliness and sanitization procedures.
We are making sure any team member feeling sick stays home.
We have removed magazines, kids' toys, etc. from our waiting rooms.
We are recommending the following precautions to our patients for an added level of protection:
Remain in your car and check-in using your cell phone. Our team will call you when it's time for your appointment.
We will ask that you wash your hands prior to starting treatment.
If you have a cough, fever, runny nose, or trouble breathing to please stay home and reschedule your appointment (if you show up to your appointment with any of these symptoms we will politely ask you to reschedule your appointment for a later time when you are feeling better). We are committed to keeping you safe while in our dental office and reassuring you that we are taking added precautions.
We know it's important to keep up on your dental care to reduce the risk of diseases and limit the need for emergency care. With the influx of emergency room care our health system has taken on, we know as dentists we can help reduce the unnecessary emergency room dental needs by remaining available to our patients and providing the utmost dental care possible all while doing it in a safe environment.
We are prepared to navigate these challenging circumstances with everyone's safety in mind.
Thank you from the entire Charles Dental Group family,
Blair Moser/Jeremy Salvatierra
Owners
Charles Dental Group